Build My Outlander PHEV
Start by selecting a model.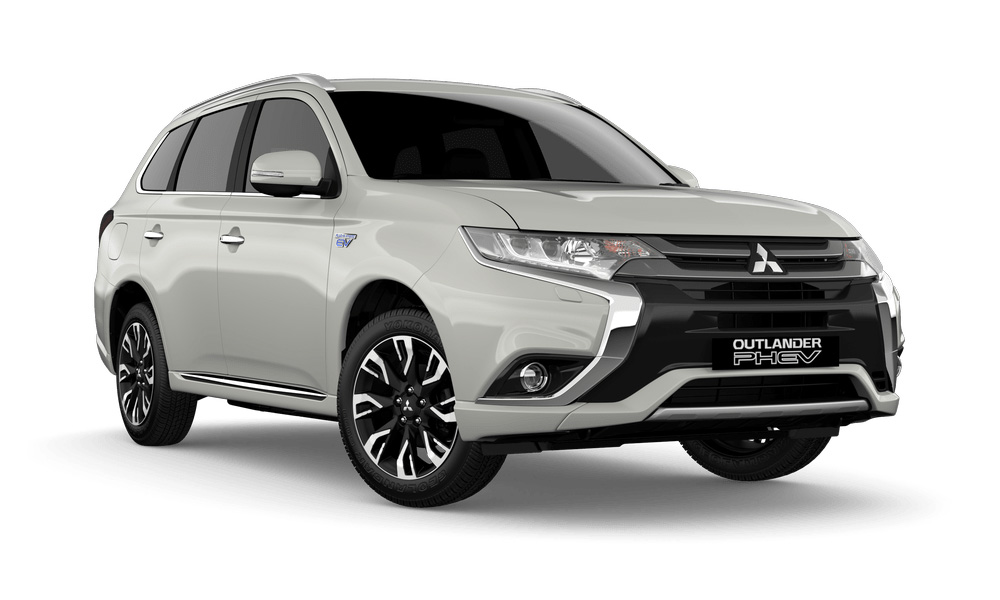 Outlander PHEV LS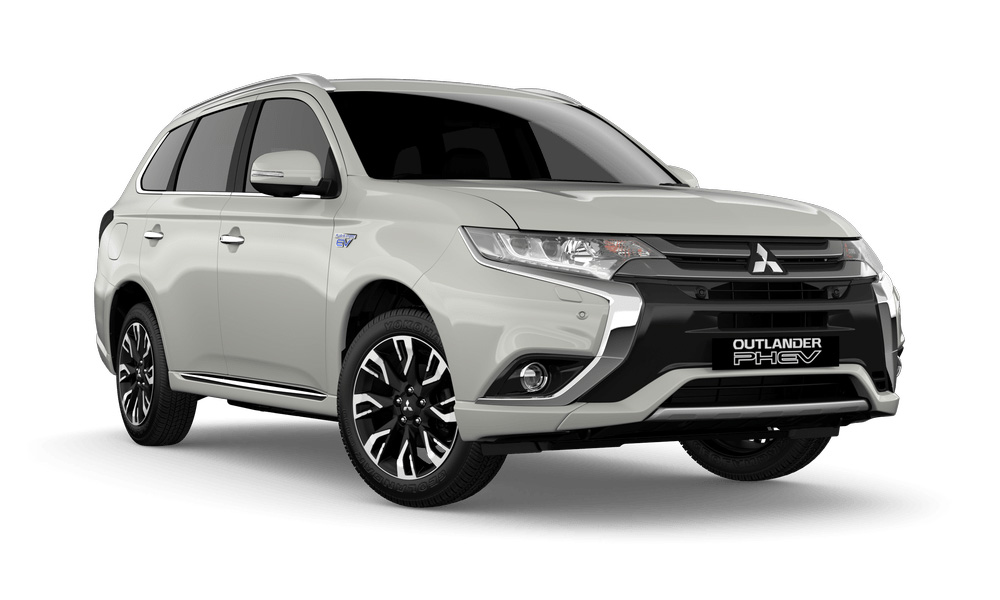 Outlander PHEV Exceed
Outlander PHEV LS
| Features
MIVEC 2.0L 4 Cyl. Hybrid engine
Automatic transmission
AWD
ANCAP rating:
18" Alloy Wheels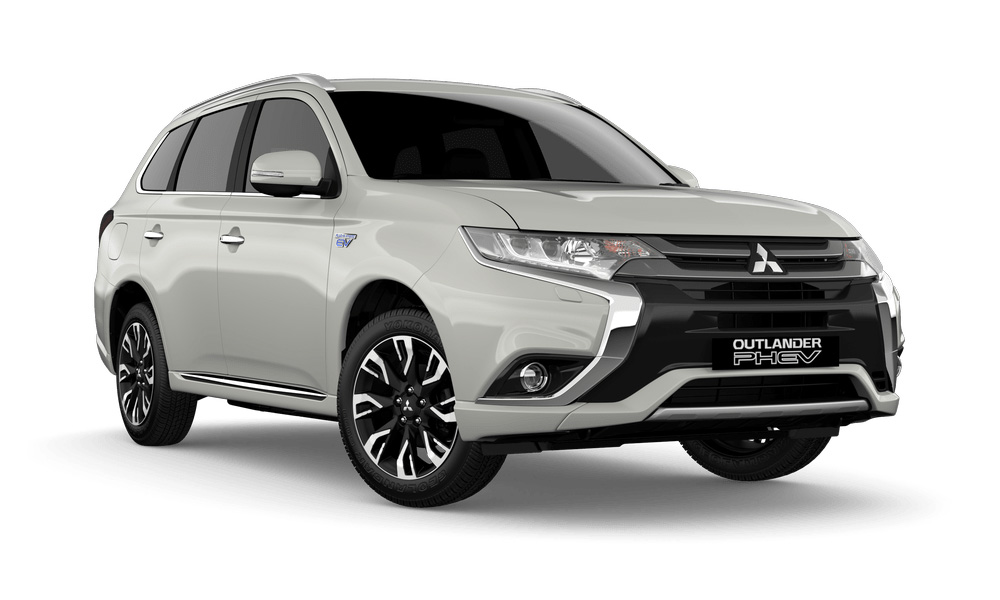 Outlander PHEV Exceed
| Features
MIVEC 2.0L 4 Cyl. Hybrid engine
Automatic transmission
AWD
ANCAP rating:
18" Alloy Wheels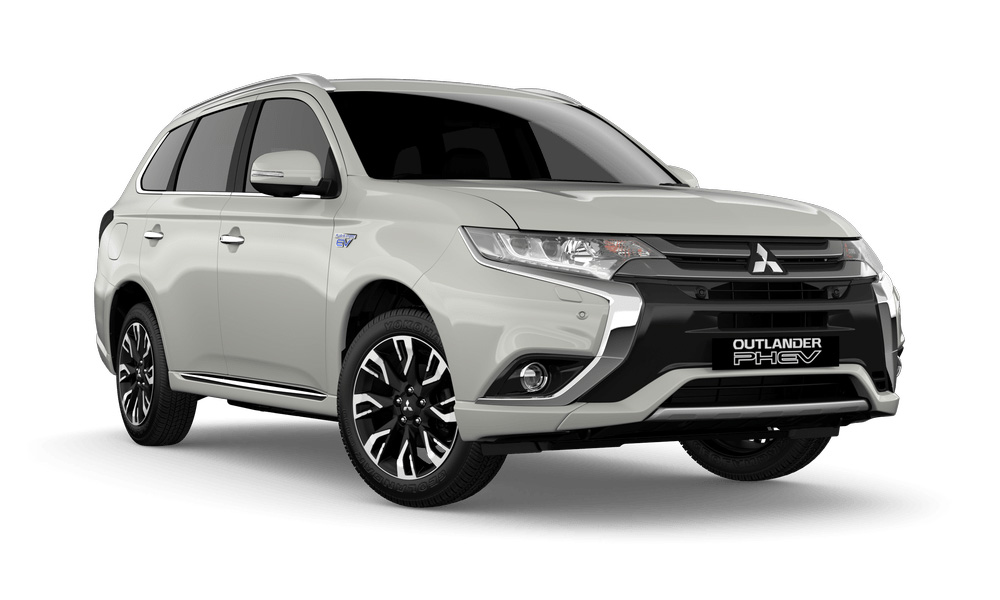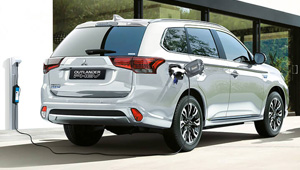 Plug-In Hybrid Electric Technology
The Outlander PHEV switches seamlessly between three drive modes to get the most efficient performance from its twin electric motors and highly efficient petrol engine. This innovative technology offers incredible efficiency and a smooth, quiet ride without compromising comfort, size, performance or convenience.
Exceed model shown.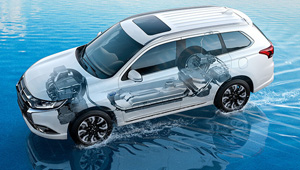 Two Powerful Electric Motors
The world's first plug-in hybrid SUV lets you go beyond the boundaries of ordinary driving. Twin electric motors and a highly efficient petrol engine optimise performance according to your driving. Separately mounted motors at the front and rear axles deliver incredible responsive AWD performance with S-AWC (Super All Wheel Control) ensuring excellent driving stability and intuitive, linear handling. Smooth, quiet, comfort with abundant power to tackle off-road terrain with highly efficient purpose.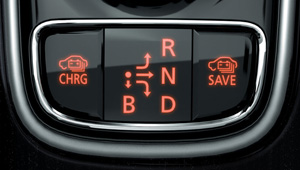 Charge and Save
You can choose how and when the battery is used with the touch of a button. When the engine is engaged, the Battery Charge mode continuously charges the battery. In Battery Save mode the engine will maintain the charge you have, allowing you to save the battery charge for later.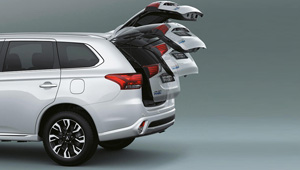 Flexibility Throughout
Outlander PHEV's roomy interior gives you plenty of space for any trip, near or far. The Outlander PHEV's battery is stored under the floor to maximise interior space and lower the centre of gravity for better safety and handling. The seats can be folded down to make extra room for whatever you need to carry. While storage space beneath the generous cargo area floor is ideal for conveniently storing the charging cable. And for those with busy hands, the Outlander PHEV Exceed's power tailgate conveniently opens and closes with the touch of your Smart Key.
Outlander PHEV Vehicles for Sale
See vehicles in stock and ready for immediate delivery. More vehicles are frequently added to our stock. Please contact us to find out more.
Outlander PHEV Accessories
See all accessories available to enhance and customise your vehicle.
Mitsubishi Outlander PHEV Exterior accessories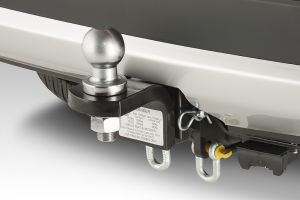 50mm Chrome Towball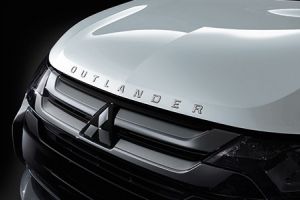 Bonnet Emblem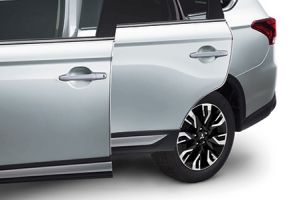 Chrome Door Edge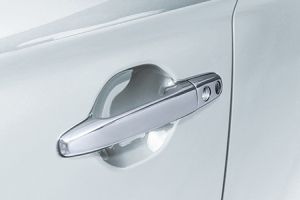 Chrome Door Handles
Outlander PHEV News
Keep up to date with the latest News & Reviews.